Retractable Tape Measure Medical
Medical tape measure refers to a narrow strip (as of a limp cloth or steel tape) marked off in units (such as inches or centimeters) for measuring. And the retractable one ensures the repeated use, simple storage and clear record. Retractable tape measure for medical is used in different applications in health care settings, such as waist measuring and other body sites measurement, BMI measuring, girth calculating, etc. Normally, the retractable one is used to keep track of the body shape. Nowadays, increasing city dwellers has raised the awareness of body building and they have recognized the importance of improving lifestyle quality by going to the gym. After shedding tons of sweat, you must wonder if it's close to your goal.
Since the medical tape measures has a few types that varies from their usages, Wintape provides the following products according to specific application.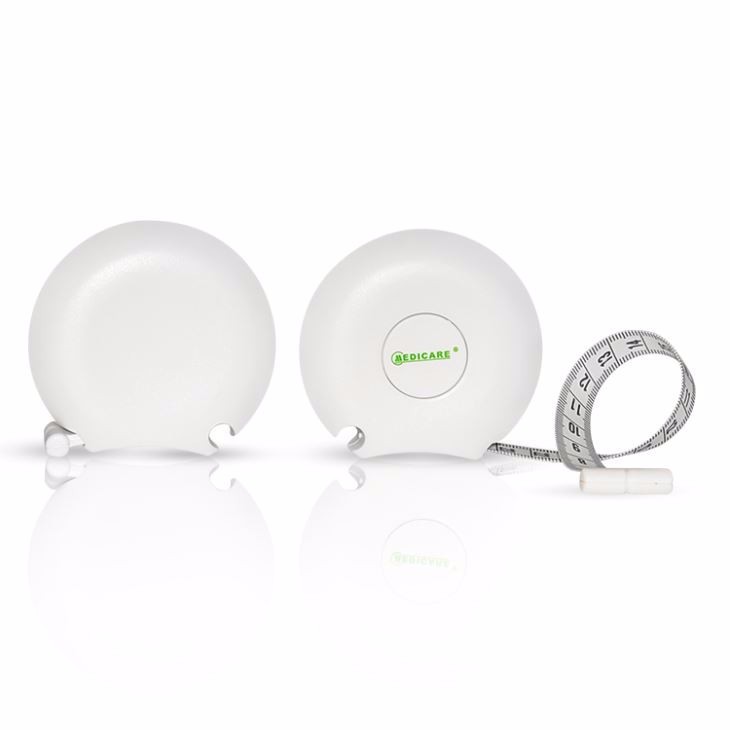 ·Professional Body Waist Measurement Tape
The measures up to 205 centimeters. The Measuring Tape measure rewinds with a push of a button and is enclosed in a compact container and is latex free for ease of use. The Tape Measure is ideal for gyms and small clinics.
| | |
| --- | --- |
| Material | ABS Plastic+PVC+Fiberglass |
| Size | 205cm*13mm |
| Color of tape | White |
| Color of scale | Black |
| Scale | Cm on both sides |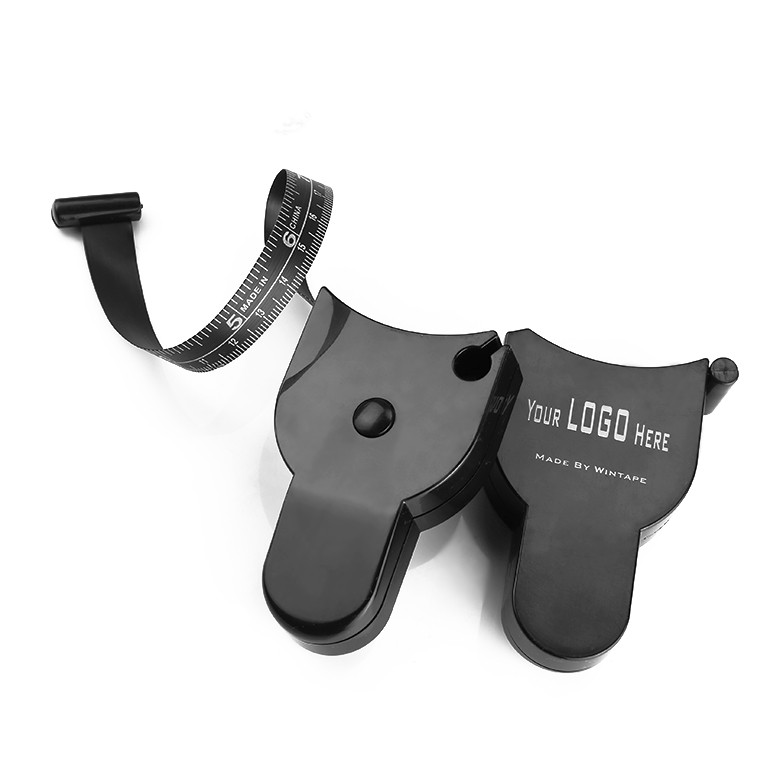 ·Body Building Measuring Tape 1.5M
Individually calibrated for accurate body measurement that ensures repeatable measurements. By applying a constant tension, repeatable measurements can be taken. Self-retracting tape is kept at the desired length until the retract button is pushed. Measures in inches and centimeters. 1.5m long, 13mm wide.
| | |
| --- | --- |
| Material | ABS Plastic+PVC+Fiberglass |
| Size | 1.5m*13mm |
| Color of tape | White |
| Color of scale | Black |
| Scale | cm and inch on one side |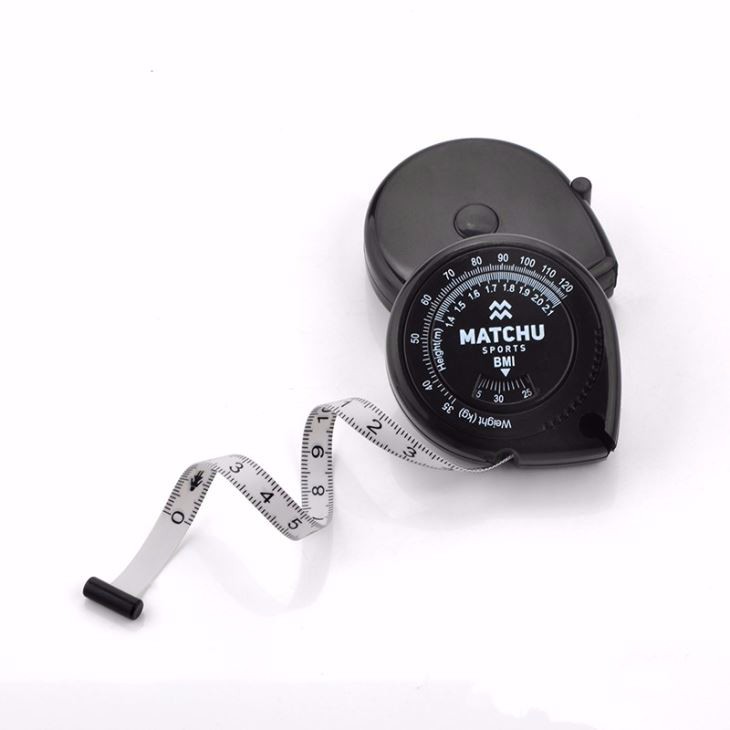 ·Water Drop Shaped Body Tape Measure With BMI Scale
It is a multifunctional measuring tool that can be used to measuring the circumference of different body sites and calculate the BMI ( body mass index). The tape has the same measuring unit on its both sides and the units are in cm. It boasts smooth self retraction by one press on the button, as well as precise measurement by making a slot to lock the tape. The product can be customized on your company logo.
| | |
| --- | --- |
| Material | ABS Plastic+PVC+Fiberglass |
| Size | 1.5m*7mm |
| Color of tape | White |
| Color of scale | Black |
| Scale | cm on both sides |
Other non-retractable medical tape measures is not used in body building, but more professionally used in wound measuring, pediatric measuring (infant head circumference, MUCA measuring), waist measurement of pregnant women. Among these products, wound measuring rulers are usually disposable for hygiene; MUCA tape are made of some special paper that is wear-resistant and waterproof. The above products are also sold by Wintape. Other paper tape measure for specific usage can also be customized by the company. Professional health care industry requires more on the accuracy of the tape measure. And the company with almost 20 years' production experience can achieves the goal!